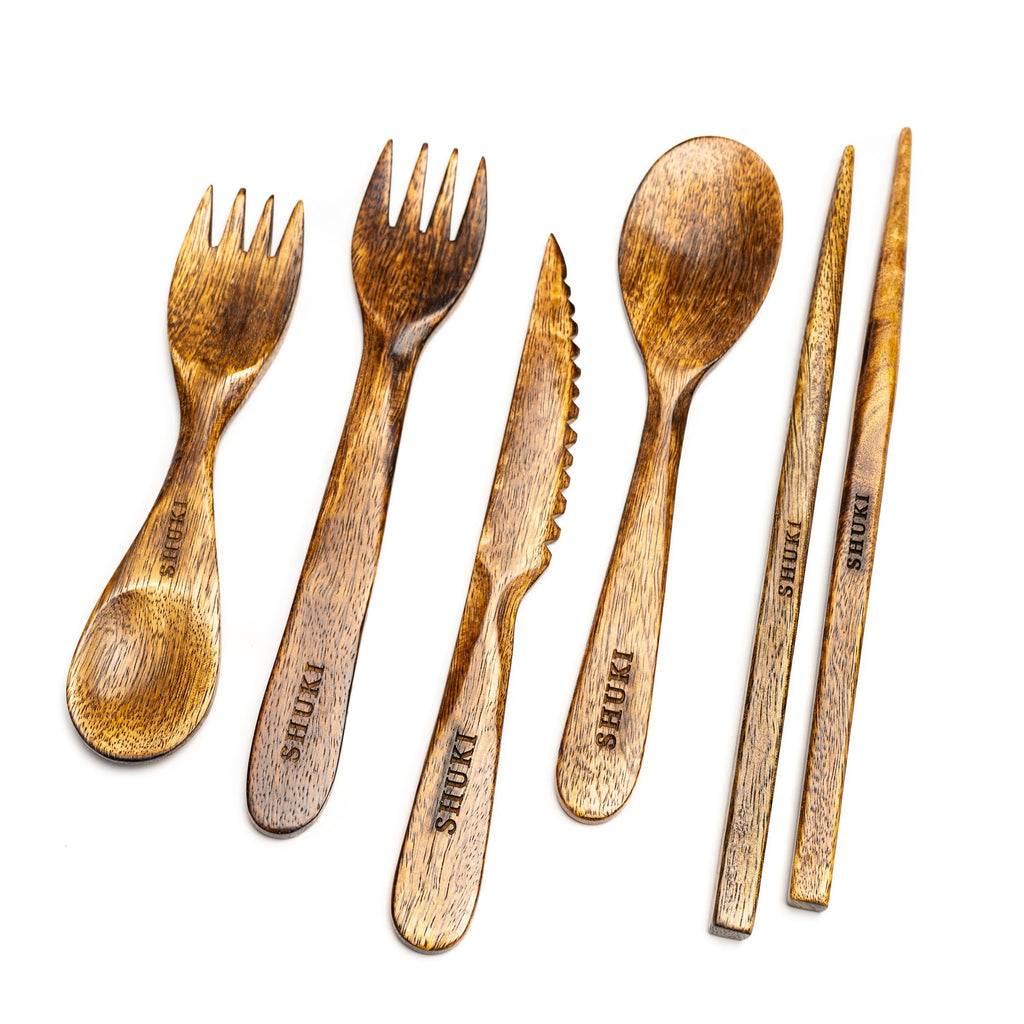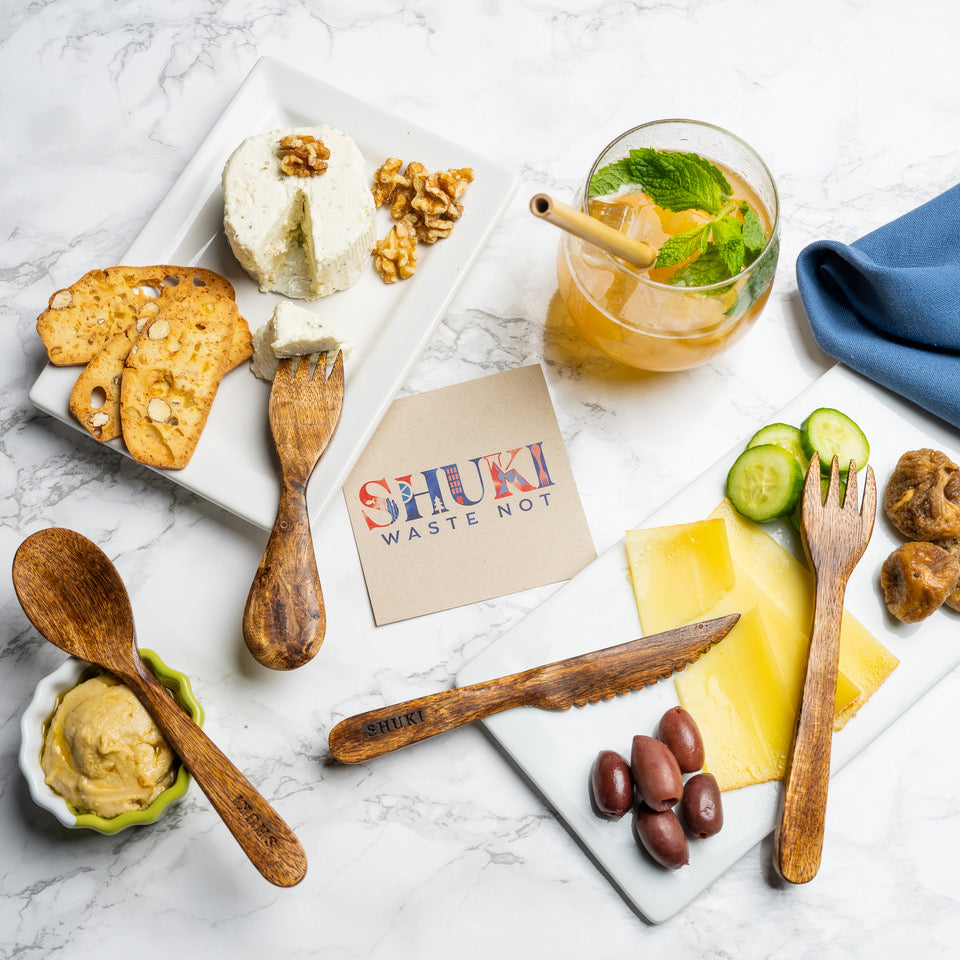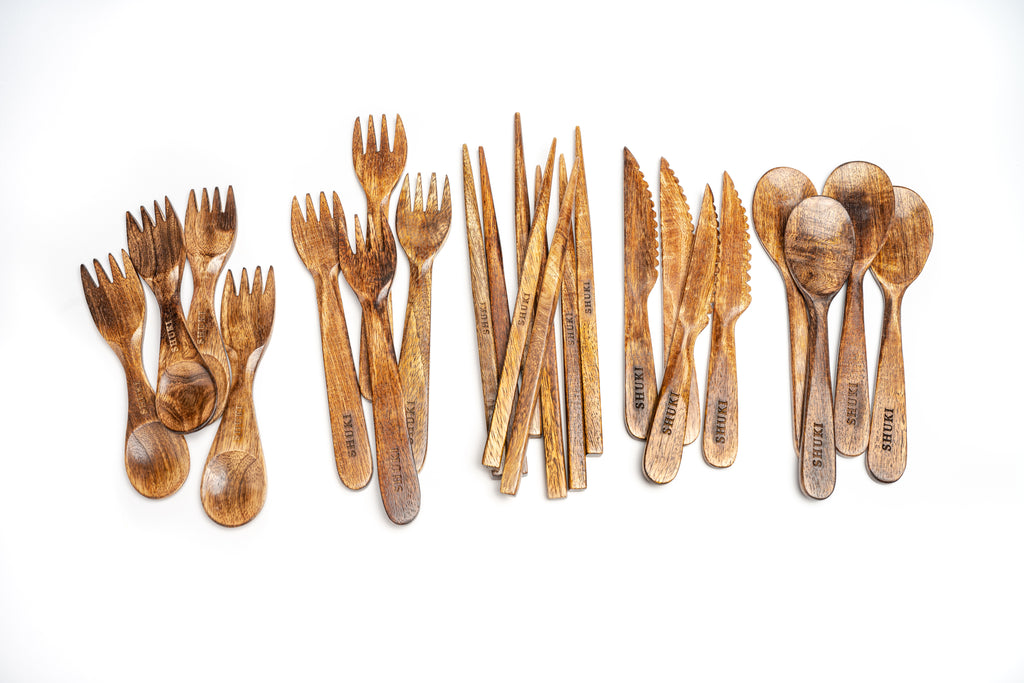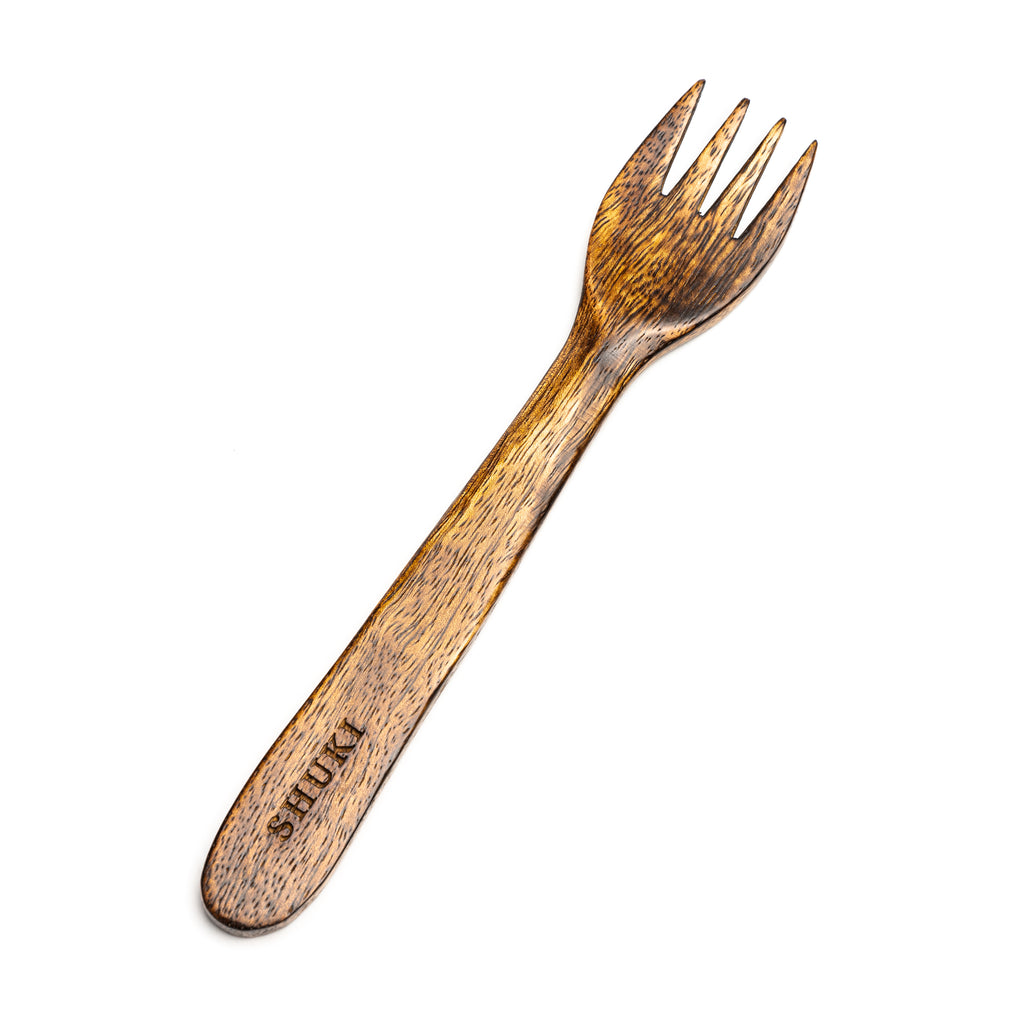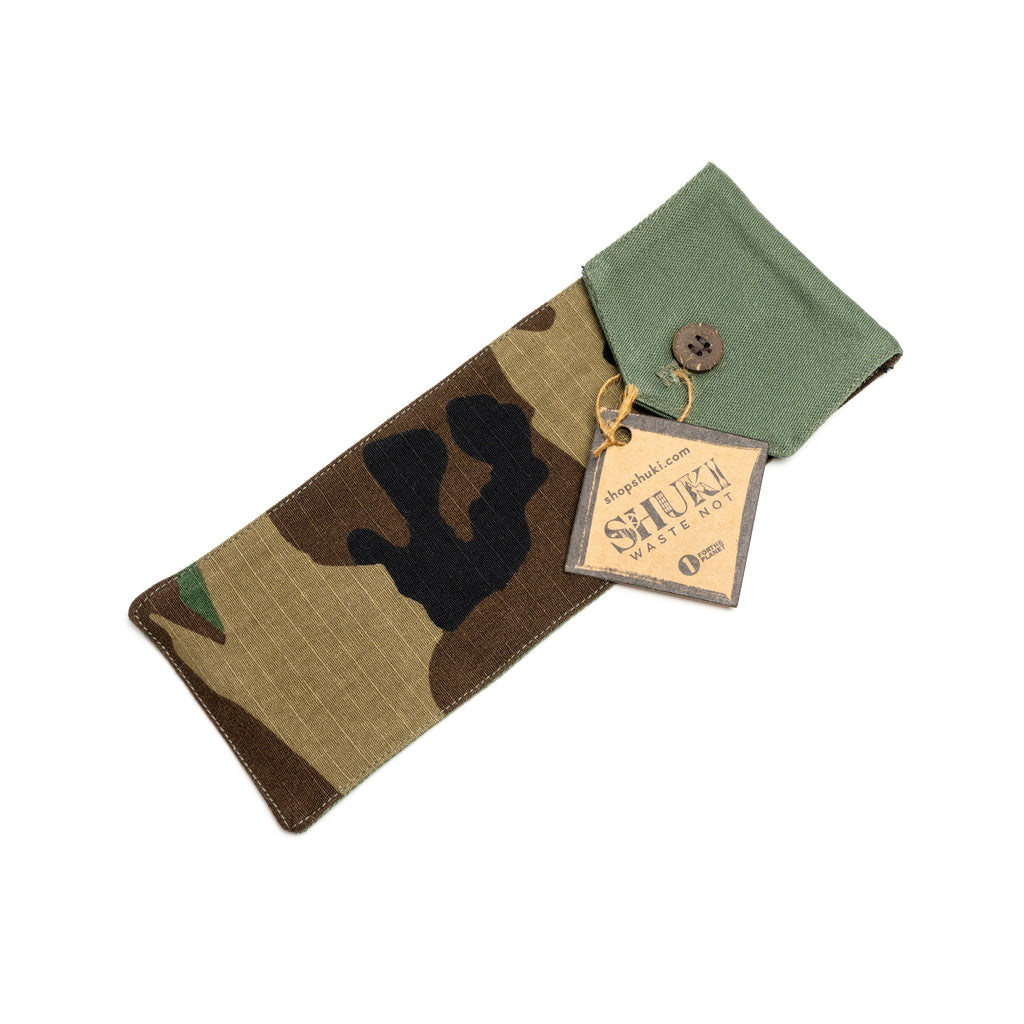 Individual Artisan Cutlery
Individual Artisan Cutlery
Our handmade cutlery is thoughtfully crafted piece by piece from sustainably-harvested mango wood by fair trade artisans in North Central India, in the state of Uttar Pradesh.
Our cutlery is crafted slowly, in small batches, and without any petroleum based products.  
Each piece of cutlery is one of a kind, just like a snowflake, and just like you!
Caring for your cutlery
For everyday cleaning: Gently hand-wash wooden cutlery using warm water & mild dish soap. Towel dry excess water immediately, then let air dry.
To remove stains or odor from wooden cutlery: Soak in equal parts warm water & vinegar, with a splash of lemon juice, for up to 30 minutes.
To remove roughness from wooden cutlery: While dry, gently smooth the wood surface using fine sandpaper or fine steel wool.
To extend the life of wooden cutlery: Periodically apply up to a teaspoon non-petroleum-based wood oil.